I'm sure everyone loves freebies, rite?
Received a small redemption card from Clinique,this card allowed me to redeem 2 small size products from any Clinique counter. (i forgot to take pic of that redemption card, and the lady in counter keep it when i redeemed the products..残念)
Tadah!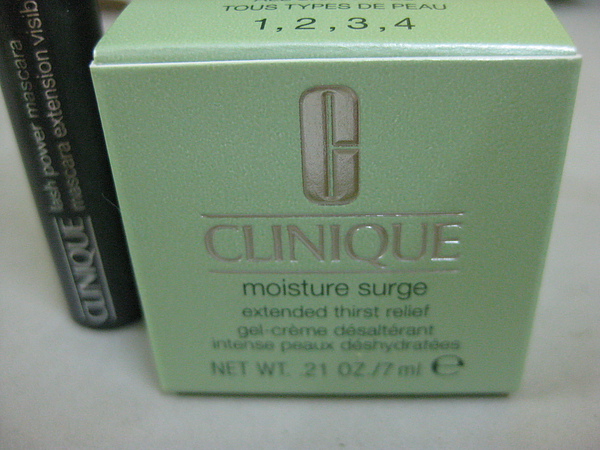 A 7g mascara and 7ml Moisture Surge!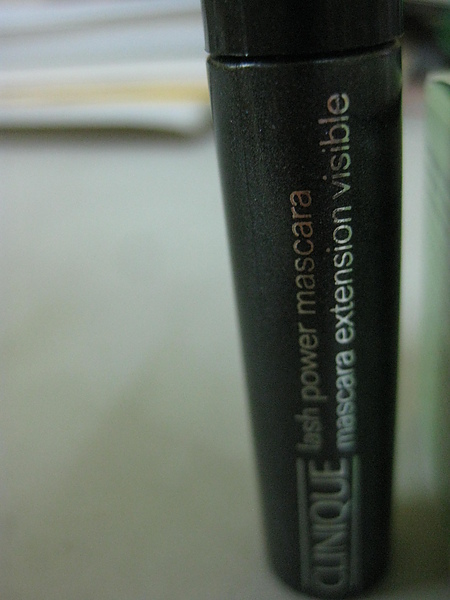 i heard their "Lash Power Mascara" quite famous, it helps to lengthern the eyelashes and its waterproof! I hate those mascara which smurge after few hour application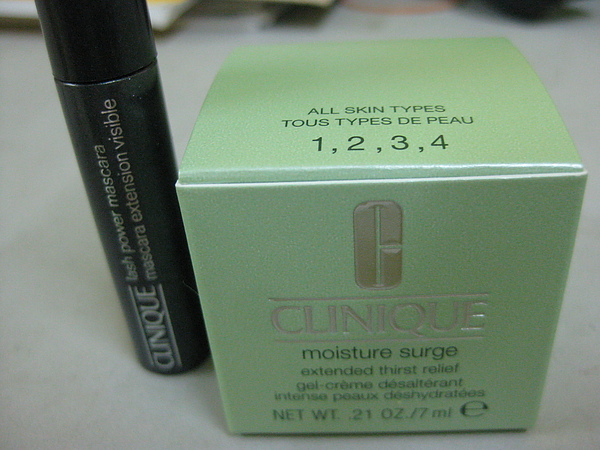 The advantage of sample size is u can bring it along with you, use it when u need it... :D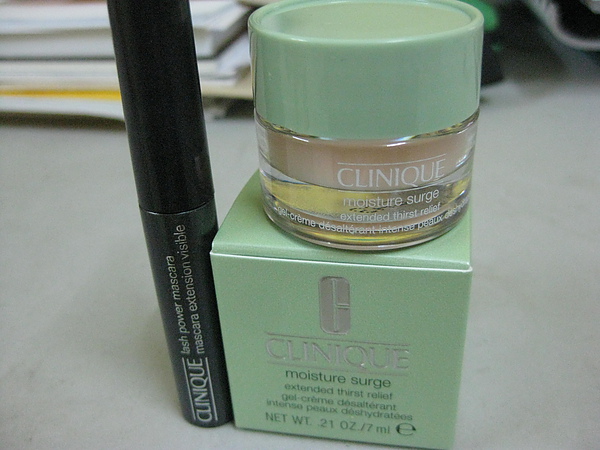 Thanx Clinique!